"I dedicate this page to my very good
friend and scholar, Dr. Seyed Ghahari."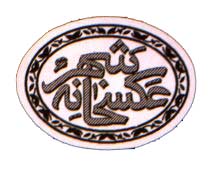 I dedicate these links to my very special friends,
Mahmood Kazerooni and Saba Arian-Nejad.
Abu Saeed, selections in Persian
Angali, Kourosh, in Persian
Akhavan Sales, Mehdi. "Va Nadanestan," in Persian
Arabic Literature
Avicenna
Baba Taher
Baba Taher Hamadani, in Persian
Bakhtiar, Shirin. "Oriental Sherbet," in English
Behnam Mahjoor's Corner
Ehteshami, Susan. "Arezuye Khiyali", in Persian
Epic of Shahnameh Ferdowsi
Farsi Alphabet
Gulistan of Saadi
Image of Arabs in Modern Persian Literature
Index of All Persian literature
Iran, Country of Nobles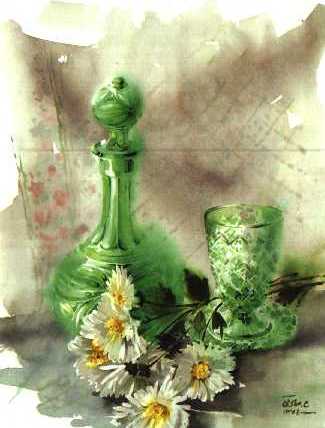 Iran Online
Irani 1, Shahrzad, poems about Abadan, in English
Irani 2, Shahrzad, poems about Abadan, in English
Iranian Art
Iranian Links
Iranian Poetry
Iranian WebGuide
Iranian Women's Network



Islamic Software
Kasraie, Siyavash, "Arash Kamangir", in Persian
Khayyam's Rybaiyat, in English
Khorsandi, Hadi, in Persian
Languages of Iran
Middle Eastern Political Humor
Nima Yushij, Founder of Modern Persian Poetry
Omar Khayyam
Persian Book Center
Persian Dictionary
Persian Literature
Persian Links



Persian Mythology from Encyclopedia Mythica
Persian Poets, Poetry and Poetic Art
Persian New Year
Persian Poetry
Persian Web Zine
Persian Women Writers




Persian Writers
Quran


(Ma'shallah!!)
Rahavard, Persian literary quarterly from Los Angeles
Rubaiyat of Omar Khayyam (English)
Rumi's Rubaiyat, in Persian
Rumi, in English and Persian
Samandar, Bizhan, "Doust," in Persian
Shahrebani, Fred, "1979", in English
Sites Related to Arabic and Persian Computing
Sourosh, Dr. Abdolkarim. "Khasteh-ye Khak" in Persian
Stories from Iran
Sunnah and Hadith
Thousand and One Nights
Treasures of Perisan Literature
Yoshij, Neema
Real Audio Poems (Spoken in Farsi)



Ziaie, Shadi, "Raw", in English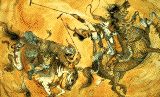 Return to Indigenous Peoples' Literature
Compiled by: Glenn Welker
ghwelker@gmx.com


This site has been accessed 10,000,000 times since February 8, 1996.