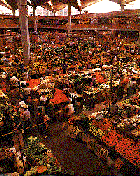 Other Mexican WWW Sites, etc.
Barbarous Mexico by John Kenneth Turner
Culture and Society of Mexico
Indigenous Mexican Images
Mexico NAFTA Resources
Mexican National Anthem
Mexican Newspapers Online
Mexico - Arte, Cultura y Folklore
Mexico History Directory
Mexico - U.S. Interventions--1806-1876
Historical Text Archive: Articles: Mexico
John Tarleton's Brief, Irreverent History of Mexico
History of the Conquest of Mexico By William H. Prescott, 1796-1859
---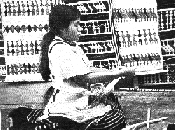 AMERICAS.ORG Mexico News
Contemporary Chicana Art Exhibition 2000
Mexican Culture and Entertainment
Mexico Human Rights
Mexico photos
Mexico on UT-LANIC
Mexican Soccer
Midwest Consortium For Latino Research (MCLR)
Modern Day Mexico
Noticias de Mexico
WWW Servers in Mexico
Yuman Indian Peoples of the Western Borderlands
---
Return to Indigenous Peoples' Literature
---
Compiled by: Glenn Welker




This site has been accessed 10,000,000 times since February 8, 1996.