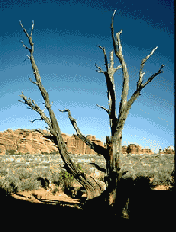 Contact Name: Mr. Roy Cibabo McClellan, Editor
Newsletter: The Taino Indian-Land Review
La Revista De La Indierra Taina
Mailing Address: % The Taino Inter-Tribal Council Inc.
527 Mulberry Street
Millville, New Jersey 08332 USA
Phone Contact: Voice: 1-609-825-7776 Fax: 1-609-825-7922
E-Mail Address: mccle@golbalnet.co.uk
United Kingdom Internet Web Page:

La Revista de la Indierra Taina

http://www.hartford-hwp.com/taino/revista.html
NATIVE AMERICAS
Akwe:kon's Journal of Indigenous Issues
Brendan White, Editorial Assistant

Native Americas Magazine
Akwe:kon Press
Cornell University
300 Caldwell Hall
Ithaca, New York 14853
Tel. 607-255-4308 800-9NATIVE
Fax. 607-255-0185

E-mail. bfw2@cornell.edu native_americas@cornell.edu

Internet http://nativeamericas.aip.cornell.edu
Dwight Youpee, Student Affairs Officer

UCLA American Indian Studies
(310) 206-7511
http://www.sscnet.ucla.edu/indian/
(Native Peoples Law Caucus Newsletter)
AISES Visions Newsletter

American Indian Community
Mental Health Newsletter
P. O. Box 365P
Greeley, CO 80631
Phone: (303) 692-0054


American Indian Law Center Newsletter


American Indian Libraries Newsletter


American Native Press Archives
502 Stabler Hall
University of Arkansas at Little Rock
2801 So. University Ave.
Little Rock, AR 72204-1099


Anishnabeg Mom-Weh Newsletter
Escanaba, MI
Phone: (906) 786-0055


California Indian Subject Specialists


Dene Cultural Institute Quarterly


Dene Cultural Institute Newsletter
Indian Arts and Crafts Association Newsletter
122 La Veta Dr.
NE Albuquerque, NM 87108
Phone: (505) 265-9149


Indian Awareness Center Newsletter
Fulton County Historical Society
Rte. 3, Box 89
Rochester, IN 46975
Phone: (219) 223-4436


Indian Youth of America Newsletter
P.O. Box 2786
Sioux City, IA 51106


Inter-Tribal Association--Newsletter
Vietnam Era Veterans Center
1223 Sherry Ln.
Cherokee, OK 74801
Phone: (405) 273-6790


Mille Lacs Band Newsletter
The Mille Lacs Band of Ojibwe, Minnesota
HCR 67 Box 194
Onamia, MN 56359


Mina-Wihe Native American Newsletter
P.O.Box 59072
Pittsburgh,PA 15210


Native American Connection Newsletter
P.O. BOX 869-M
Oakridge, OR 97463
Diane McAlister, Editor


Native American Literature Resources
Native American News (Wotanging Ikche)

Native American News
(News From the Oneida Nation of NY)


Native Playwrights Newsletter
Paul Rathbun, Director
Theater Bravard Community College
1519 Clearlake Road
Cocoa, FL 32922


Odawa Trails Newsletter
Petoskey, MI
Phone: (616) 348-3410


Pathfinder Newsletter
American Indian Heritage Foundation
6051 Arlington Blvd.
Falls Church, VA 22044
Phone: (703) 237-7500
Fax: (703) 532-1921


Shenandoah Newsletter
736 West Oklahoma St.
Appleton, WI 54914


Sicangu Sun-Times
(Newsletter for Native-Nation Peoples)
PO Box 750
Rosebud, SD 57570-0750
PR Gregg-Bear, Editor


Smithsonian Runner Newsletter
Smithsonian Institution, Office of Public Affairs
Arts and Industries Building
Room 2410, MRC 421
Washington, D.C. 20560


Songs to the Moon
(Helix guide to Native American resources)


Spike
(East Coast Native Events)


SSILA Newsletter


Techqua Ikachi
(Hopi elders' Newsletter)


Timber!
(Newsletter of Prophecies of Native Peoples)


Wicozanni Wowapi Good
Health Newsletter


Native American Women's Health
Education Resource Center
P. O. Box 572
Lake Andes, South Dakota 57356
Phone: (605) 487-7072
Fax: (605) 487-7964
Editor
HURON/WENDAT Newsletter

Wotanging Ikche
Gary Smith (NA Newsletter editor)

PERIODICALS
(Newsletters, Newspapers and Magazines)
---

Return to Indigenous Peoples' Literature
Compiled by: Glenn Welker





This site has been accessed over 10,000,000 times since February 8, 1996.