"Brargini, doy tazim"
(Brothers, he will give thanks.)
"I dedicate this page to my good friend, M. Bugi, his family, and to the
Kalash people ('mountain people'), located in a beautiful valley
high up in the Himalaya Mountains."
Help preserve the Kalash
as UN protected site !


Children of the Kala


Lakshan Bibi speaking at the UN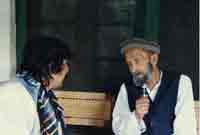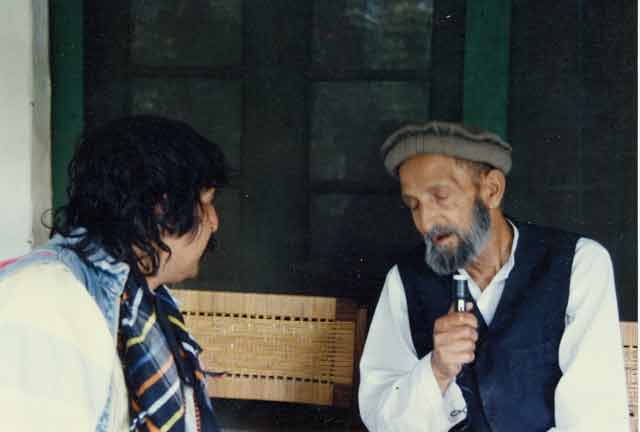 Only Chitrali scholar invited to Cultural conference of the Hindukush, 1973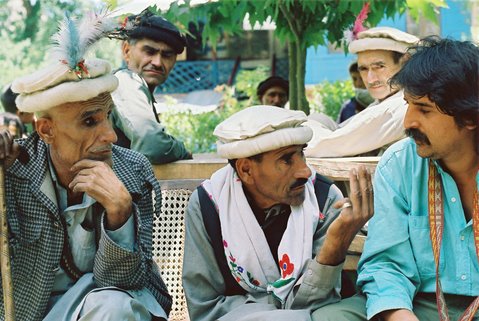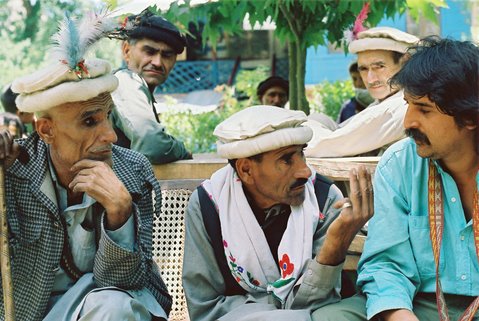 Kalash Chiefs

Help Kalash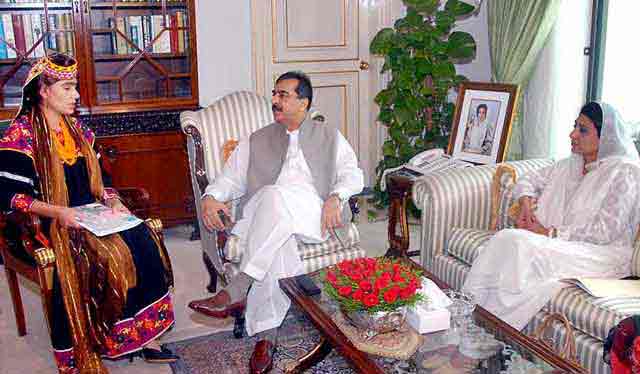 Lakshan Bibi Kalash meets PM Gilani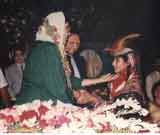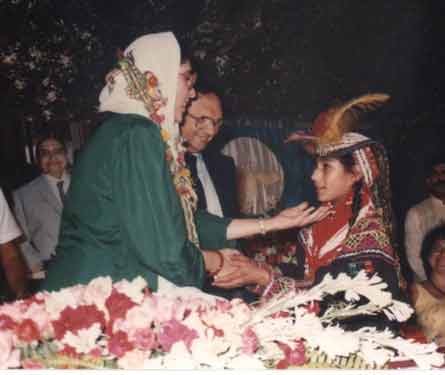 Benazir Bhutto with Kalash 1989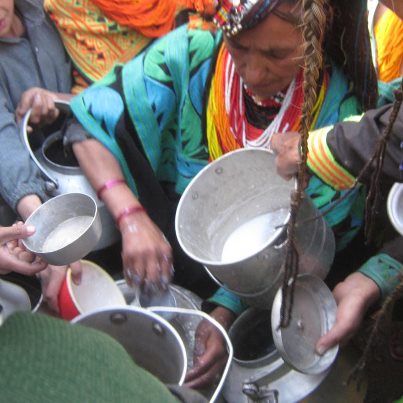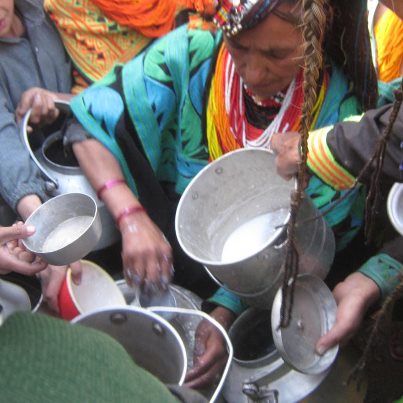 Milk Festival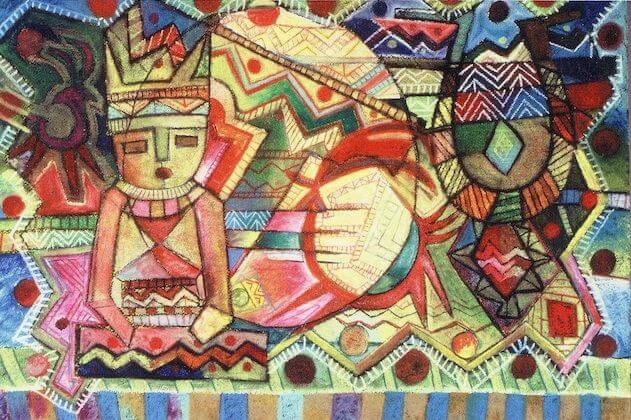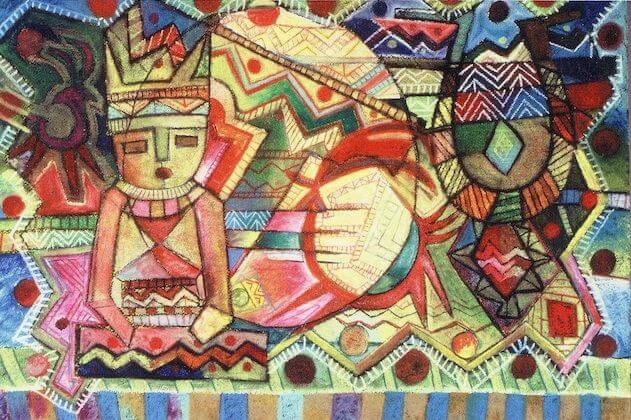 Female Kalash Queen

Help Preserve the Kalash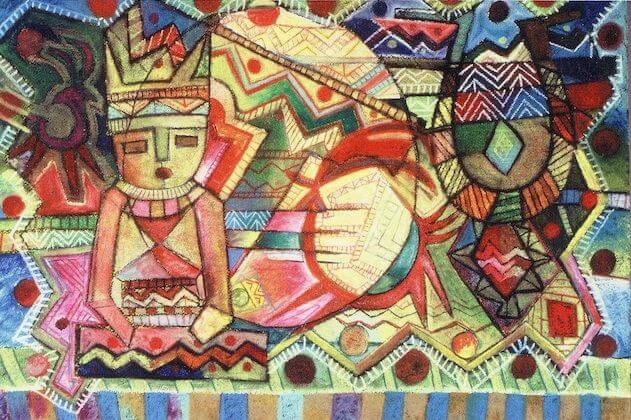 Female Kalash Queen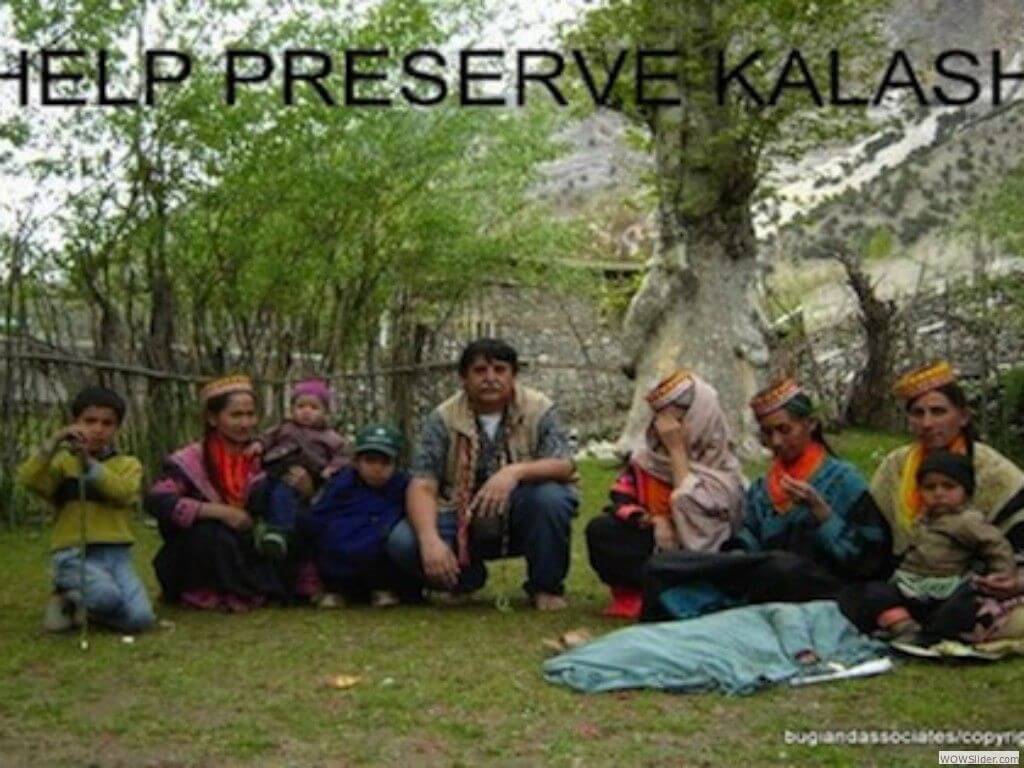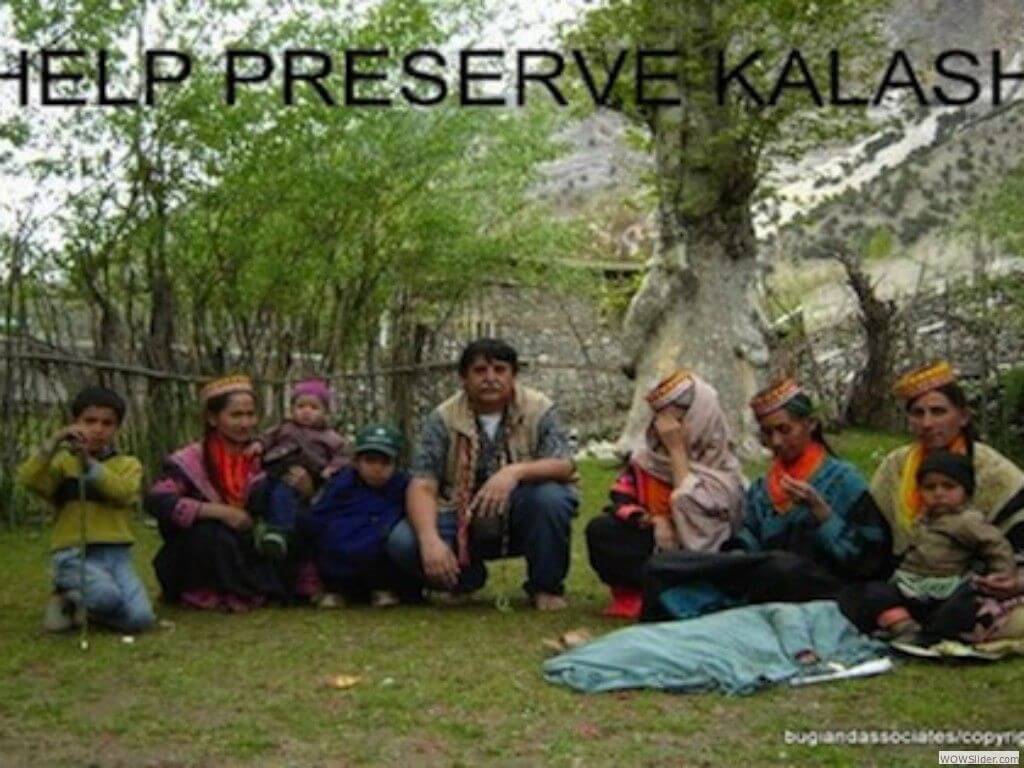 Help Preserve the Kalash

Help Preserve the Kalash



May 22, 2007
We have the pleasure to bring your attention towards the first & free Kalasha-English Online Dictionary. We hope that online Kalasha dictionary will be of greater help in a bid to strengthen the
Kalasha language's vitality in years to come.

The endangered language dictionary is one of its kind which provides a chance to Kalasha and Non-Kalasha speakers/readers to familiarize themselves with the orthography of Kalasha language and to cross language barriers aiming at greater understanding of
Kalasha language and ancient Kalasha Culture itself.

Online Kalasha dictionary comes as a handful tool to engage Kalasha language readers and linguists to maintain the
use of Kalasha language in a technological era.

The Language of Kalasha People known as Kalasha or Kalashamondr is one of the severely endangered languages in the
UNESCO ATALS of endangered Languages.
We are greatly thankful to the compilers of Kalasha Dictionary, Ron Trail and Gregory Cooper for their life long work on documentation of Kalasha Language and making it available in print and digital format in collaboration with Quidz-e-Azam University, Islamabad, Pakistan.
This is work of Elsa and Greg Cooper from Australia
(Sacred bird of the Kalash)
It is a relatively large-sized bird with reference to family Phasianidae. About 70 cm in length, the weight of males and females range between 1980-2380g and 1800-2150g respectively. Adult males possess a long crest, are feathered with multicoloured plumage throughout their body, while the females, like in other pheasants, are dull in colour with the upper parts covered with dark brownish-black feathers. Notable features in males are a long crest that is metallic green, changeable reddish copper on the back and sides of the neck, and a prominent white back and rump while in flight (birds of northwestern India lack this). Tail feathers of males are uniformly rufous being darker towards the tips, whereas the lower tail coverts of females are white, barred with black and rufous. Females have a prominent white patch in the fore neck and a white strip on the tail. First year males and immatures resemble females, but first year males are larger and the immatures are less distinctly marked.
Distribution and habitat
The Himalayan Monal secures a distinct position among pheasants due to its prominent build, brilliant plumage and strong association with local folklore. Its natural range spreads from eastern Afghanistan through the Himalayas including Kashmir region of Northern Pakistan, India (states of Himachal Pradesh, Uttarakhand, Sikkim andArunachal Pradesh), Nepal, southern Tibet and Bhutan. There is also a report of its occurrence in Burma. It occupies upper temperate oak-conifer forests interspersed with open grassy slopes, cliffs and alpine meadows between 2400 – 4500m, mostly concentrating in a narrow belt of 2700 – 3700m. They seem to exhibit clear and fluctuating altitudinal migration reaching as low as 2000m in winter. They, however, show tolerance to snow and have been observed to dig through snow for roots, tubers and other plant parts, and invertebrates. Seen in pairs during the breeding season (April to August), they form large coveys and involve in communal roosting during the winter. The population of this species in most of its range is threatened due to poaching and other anthropogenic factors. In a recent study, their population responded negatively to human disturbance (Hydro-electric project development)[3] The male monal has been under heavy hunting pressure for its crest feather, which was used for ornamental hats of Himachal men, until 1982 when legal hunting was banned in the state.
In Pakistan
Himalayan Monal are found at an elevation of 8,000 feet (2,400 m) to 12,000 feet (3,700 m) in the Himalaya range of Pakistan and the surrounding valleys. They are mainly found in the Khyber Pakhtunkhwa province but can be found in Kaghan, Palas Valley, and Azad Kashmir.
The pheasant is not considered endangered in the region and can be easily sighted. In some areas, the population density of the species is as high as five pairs per square mile. The main threat to the species arise from 'crest hunting' as the plumage of the male pheasant is used as an ornament and relates to status and authority. However, such cases are still rare in the region as compared to neighbouring India and Nepal.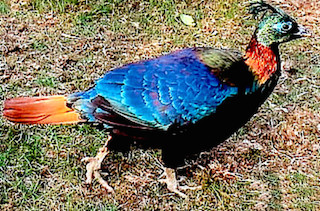 Click on Buttons above to access links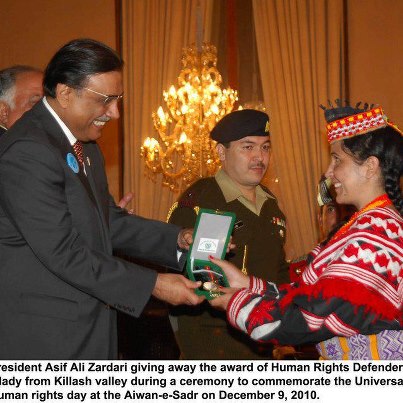 The Kalash or Kalasha, are an ethnic group found in the Hindu Kush mountain range in the Chitral district of the North-West Frontier Province of Pakistan. Although quite numerous before the twentieth century, this non-Muslim group has been partially assimilated by the larger Muslim majority of Pakistan and seen its numbers dwindle over the past century. Today, sheikhs, or converts to Islam, make up more than half of the total Kalasha-speaking population.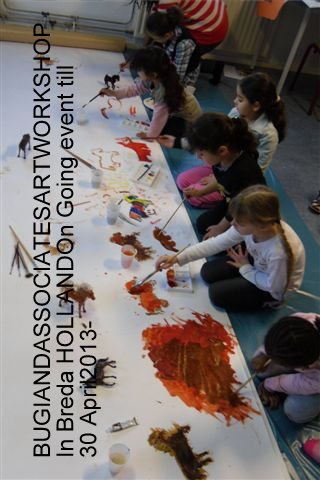 Art Wortkshop in Breda, Holland
The culture of Kalash people is unique and differs drastically from the various ethnic groups surrounding them. They are polytheists and nature plays a highly significant and spiritual role in their daily life. As part of their religious tradition, sacrifices are offered and festivals held to give thanks for the abundant resources of their three valleys. Kalash mythology and folklore has been compared to that of ancient Greece, but they are much closer to Indo-Iranian (Vedic and pre-Zoroastrian) traditions.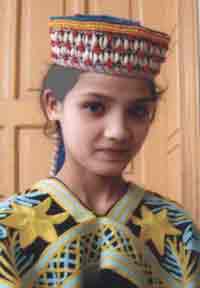 The Chitralis are still speaking today one of the oldest Indo-European languages in a relatively undiluted form. This is not surprising in view of the remoteness of their area. They are so far up in the Hindu Kush mountains that it would be almost impossible for an invader to conquer them. By far the lowest pass into Chitral is Lowari Top, which is over 10,000 feet high, too high for an invading army easily to cross. The path up the Kunar river from Jalalabad becomes so narrow below Ashret that no invading army has ever tried it. There have been several attempts to invade Chitral within relatively modern historical times. One group came across Boroghol Pass, were defeated and went back. Another group came across Urtsun Pass. The British in 1895 simultaneously came across Shandur Pass and Lowari Top in a mission to rescue a group of British hostages which had been taken. They conquered the area, which is the reason why Chitral is now part of Pakistan.
The world's highest polo playground is located here. It is surrounded by some of the most spectacular mountains in the world. The history of this annual polo tournament at the Shandur Top dates back to 1936 when a British Political Agent, Major Cobb organised the first polo tournament here. Major Cobb was fond of playing polo under full moon and he developed a polo ground near Shandur that was named after him and is still known as 'Major Cobb Moony Polo Ground'. Polo fans gather at Shandur from all over the world to participate in the spectacular polo events during this tournament.