The Mafé and Yassa are versatile.
Our products are made in mild and hot versions.
They can be used as sauce, marinade or dip.

They are fully cooked.
They can be heated and consumed with
vegetables, fish, poultry and meat.
The pictures below show how the
Mafé and Yassa can be used. Enjoy!!!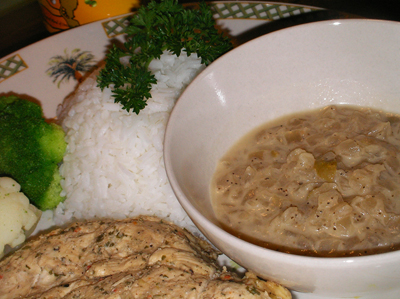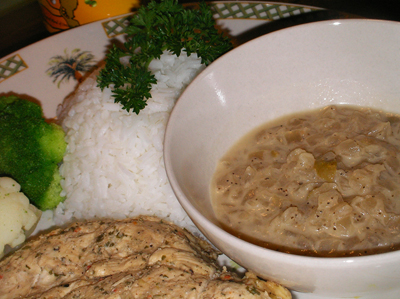 Spicy Lemon Sauce with baked Chicken,
steamed rice, mixed veggies, garnished with parsley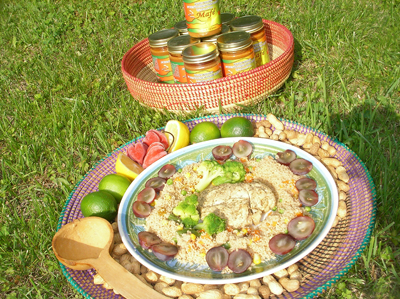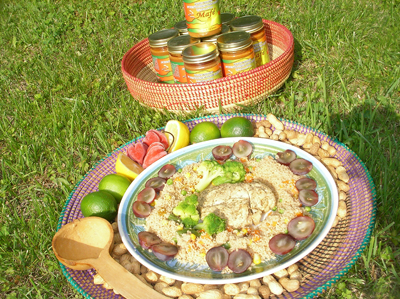 Peanut Hot Sauce with baked chicken,
steamed couscous, mixed veggies, garnished with grapes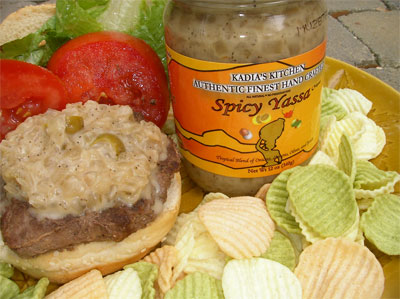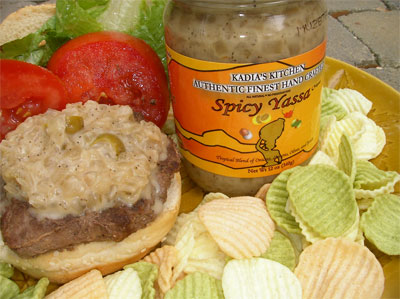 Spicy Lemon Sauce served on a grilled hamburger
with fresh tomatoes, lettuce and vegetarian chips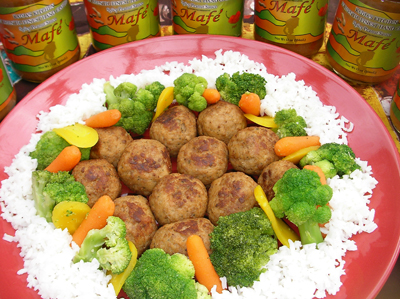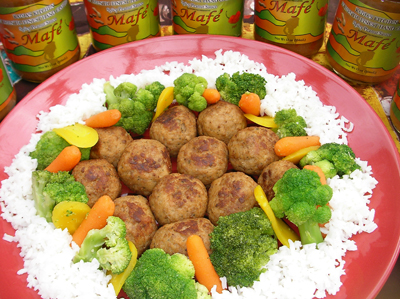 Peanut Hot Sauce with Grilled Meatballs, steamed Broccoli,
yellow carrots, orange carrot and steamed rice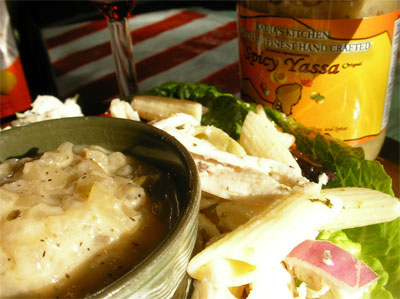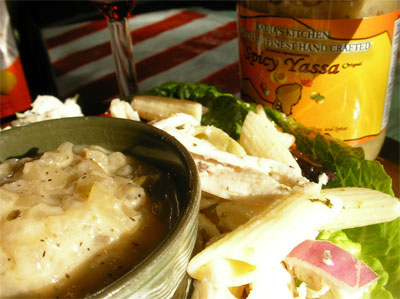 Spicy Lemon Sauce with Penne Pasta and fresh lettuce

Peanut Hot Sauce with Grilled Shredded
chicken, Penne Pasta and lettuce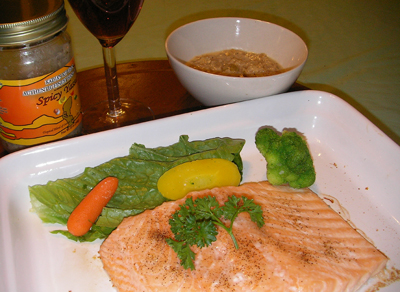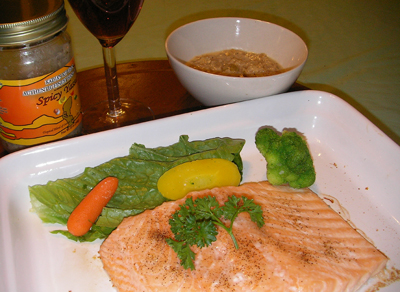 Spicy Lemon Sauce served with grilled
salmon and steamed veggies

Spicy Lemon Sauce served with steamed
shrimp on a bed of lettuce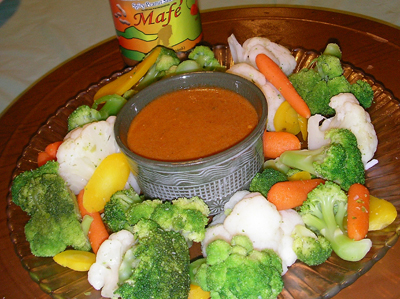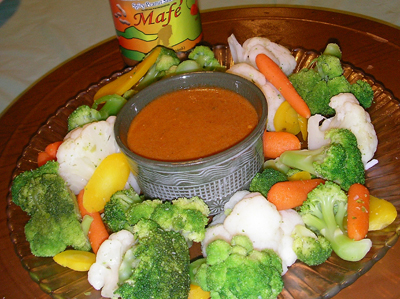 Peanut Hot Sauce served with steamed mixed veggies
(broccoli, cauliflower, red carrots, orange carrots and yellow carrots)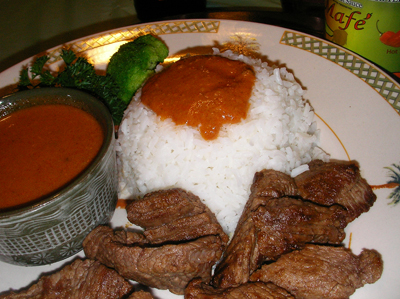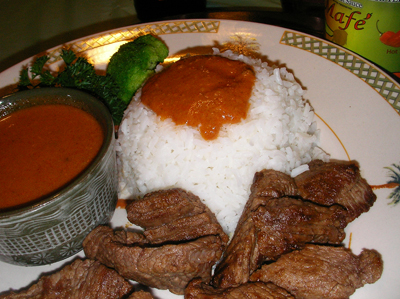 Peanut Hot Sauce served on top of
steamed rice with sautéed beef chunks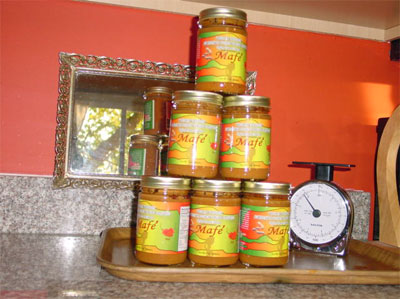 Jars of Peanut Hot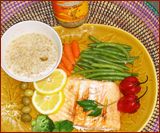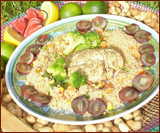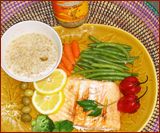 Spicy Lemon Sauces with fresh green
beans, carrots ,broccoli, olives and habanero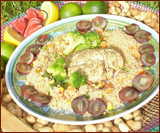 Yassa Sauce: Spicy Lemon Sauce with baked Chicken
with steamed couscous, mixed veggies and grapes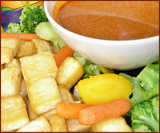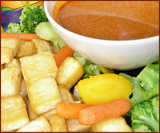 Peanut sauce with Sautéed Tofu and steamed veggies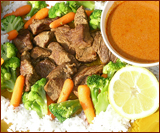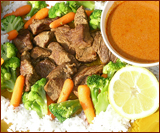 Peanut sauce with Sautéed Tofu and steamed veggies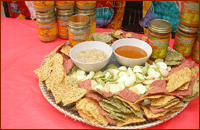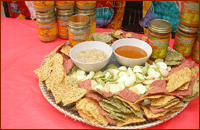 Spicy Yassa and Mafé Sauce with Multigrain crackers

Spicy Yassa and Mafé Sauce Jars with platter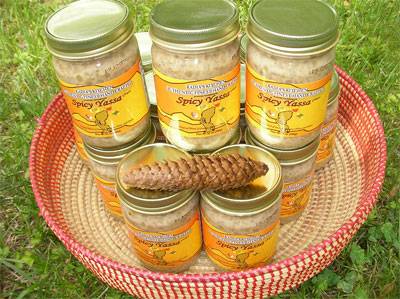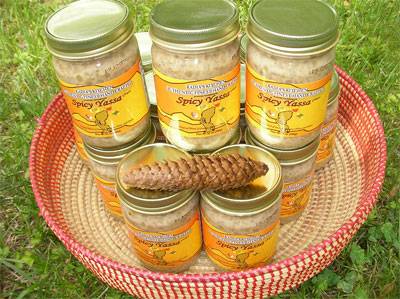 Jars of Spicy Lemon Sauce in a basket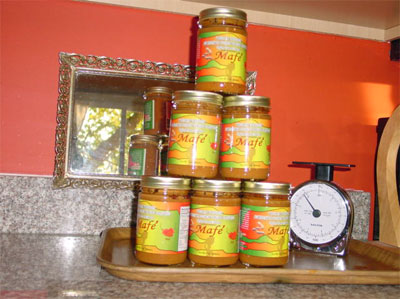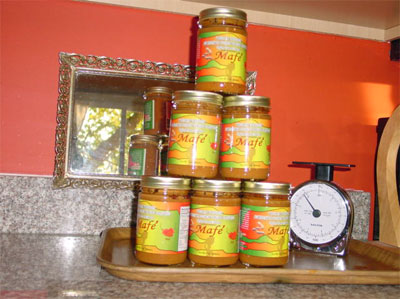 Jars of Spicy Lemon Sauce in a basket
Please contact us at: